9/25/2004 07:21:00 AM|W|P|Minnesota Democrats Exposed|W|P|
This is a screen shot of a post on the Mankato Free Press' website.

More evidence of the DFL lie machine.

This is a post from Blog for Bush that proves beyond a reason of doubt that THERE IS NO PLAN FOR A DRAFT. But that doesn't stop the DFL lie machine from spreading the fear. (see picture above)

"Scaring College Students Written by guest blogger Betsy Newmark of Betsy's Page.

This is a copy of an e-mail that is being sent to college students. The daughter of one of my readers is attending the University of Arizona recieved this e-mail and so did many of her classmates. They are all worried about its contents:

Mandatory draft for boys and girls (ages18-26) starting June 15, 2005

There is pending legislation in the House and Senate, S89 and HR 163,to reinstate mandatory draft for boys and girls (ages18-26) starting June 15, 2005. This plan includes women in the draft, eliminates higher education as a shelter, and makes it difficult to cross into Canada.

The Bush administration is quietly trying to get these bills passed now, while the public's attention is on the elections. The Bush administration plans to begin mandatory draft in the spring of 2005, just after the 2004 presidential election.

The Congress has added $28 million to the 2004 selective service system budget to prepare for this military draft that could start as early as June 15, 2005.

Bush has ordered the Selective Service to report to him by March 31, 2005 on their readiness to implement the draft by June 2005

The pentagon has quietly begun a public campaign to fill all 10,350 draft board positions and 11,070 appeals board slots nationwide.

Please act on this:

Tell everyone you know - parents, aunts and uncles, grandparents, godparents, friends, teachers

Call and write to your U.S. Senator and your U.S. Representatives and ask them why they aren't telling their constituents about these bills

Of course, the implication is that Bush wants to draft college students to fight in Iraq. No wonder they're scared. I'm sure the next step will be to mobilize them to vote against Bush. I saw a spokeswoman for Rock the Vote yesterday on TV and she was going on about what a worry an approaching draft is for young voters.

What the e-mail doesn't mention is that the bill in the e-mail HR 163 was introduced by prominent Democrats like Charlie Rangel, Jim McDermott, John Conyers, and John Lewis. There aren't any Republicans involved in the bill. They are introducing the bill to make people think just what the e-mail is trying to make them think. They are also using the bill to drum up opposition to the war. They are in the minority. The bill will never, ever pass.

It's just a publicity gimmick and now they're using the bill to go anti-Bush.

If you look at the report from the Selective Service System and you will find that the SSS is setting up a prototype exercise of a lottery. And the reason they're doing that is because Congress passed a law requiring them to do so. That is the Government Performance and Resuults Act which was passed in 1993. I seem to remember that George Bush wasn't president then. And the Republicans didn't control the Congress in 1993.

So, according to a Democratically passed law signed by President Clinton, the Selective Service System is setting up a prototype lottery system for use in a national emergency.

But liberals aren't interested in facts; they just want to scare college students into voting against Bush. That is truly slimy."

|W|P|109612210973840703|W|P|THE DAILY DFL DECEITS #12|W|P|minnesotademocratsexposed@hotmail.com9/25/2004 10:14:00 PM|W|P|Jeff|W|P|So what is to be made of the official SSS draft document, the Feb. 11, 2003 "Issue Paper" which you can read for yourself at

http://blatanttruth.org/selective_service091304.pdf

It discusses among other things:

-Change the very mission of the SSS to become a massive conscription service in the War on Terror for the entire government.

-Conscript men and women in a critical skills non-combat draft up to age 34 with no deferments of any kind, except "essential community service" (like the Medical Draft).

-Allow a non-combat draft for shortages in critical skills, without calling a combat draft.

-Fill labor shortages of all kinds throughout not only DoD but the whole government, especially high-paying professionals like computer networking specialist or linguist.

-Create a massive database of "virtually every young American" ages 18 to 34. This database would be used to draft in war and to recruit in peacetime. State and even local governments would be given access to the names for recruitment and help in emergencies.

-Create a single-point, all-inclusive database, in which every young person would be forced to send in a "self-declaration" of all of their critical skills, chosen from a long list of occupations like the Armed Forces Specialty Code. The self-declaration is similar to IRS compliance and the filling out and signing of your tax forms. All young people would be required to keep the government updated if they acquired a new skill. SSS Compliance forms will be available at every Post Office. The usual penalties of imprisonment and/or a $250,000 fine would apply to all non-registrants.
A draft or recruitment could be for any one of the skills you self- declare on the compliance form, not your current or primary skill. This greatly increases your chance of being drafted if you are 18–34.

-Bring the Medical Draft (HCPDS) up to speed and fully test it through readiness exercises.

-Reduce induction time from being able to deliver all inductees in 193 days down to just 90 days for skills inductees.

See http://blatanttruth.org/alert.htm9/24/2004 06:32:00 PM|W|P|Minnesota Democrats Exposed|W|P|What a complete waste of time and energy.

I hear their next project is trying to get the U.S. to convert to the Metric System.

"Kelly recall proposal won't be on ballot A citizen group trying to recall St. Paul Mayor Randy Kelly has not gathered enough signatures to put the issue on the Nov. 2 ballot. A leader of Recall Randy said it has gathered about 8,000 of the nearly 12,000 signatures of registered voters needed to set the recall process in motion. Ramsey County Elections Manager Joe Mansky said Friday that it would take his staff about two weeks to verify the names on a petition of this size. He said absentee ballots will be mailed to overseas voters on Wednesday .

"At this point, the ship has sailed for Nov. 2,' Mansky said.

Dave Duddingston, one of the organizers of the petition drive, said the group will continue gathering signatures even though a mayoral election is scheduled for November 2005. The group contends that Kelly, a lifelong DFLer, has abused his nonpartisan position by supporting the reelection of President Bush. 'We think this is a matter that deserves immediate attention,' Duddingston said. 'We're not willing to wait around for a year to allow this to play out its natural course with the election.'" Source: Star Tribune, September 25, 2004 |W|P|109607633719587744|W|P|NOT CLOSE, BUT NO CIGAR|W|P|minnesotademocratsexposed@hotmail.com9/26/2004 02:15:00 PM|W|P|Bork Bork Cheese|W|P|I'm not quite sure what has been "exposed" here.9/24/2004 12:12:00 PM|W|P|Minnesota Democrats Exposed|W|P|

"

President

Bush solidified his advantage among men during the last month and holds his highest ratings since January on job performance, the economy and Iraq, according to an Associated Press poll. Bush has a 7-point lead over Sen. John Kerry -

52

percent to

45

percent among likely voters - in the AP survey less than six weeks before the Nov. 2 election. Independent Ralph Nader was backed by 1 percent. The president held the advantage despite increasing violence in Iraq and a week of attacks on his Iraq policy by an increasingly combative Kerry, the Democratic presidential nominee." Source: Associated Press, September 24, 2004 |W|P|109605331859347289|W|P|NEW AP POLL: BUSH 52% - KERRY 45%|W|P|minnesotademocratsexposed@hotmail.com9/24/2004 09:21:00 AM|W|P|Minnesota Democrats Exposed|W|P|

Minnesota Republican Watch

has a

post

fact checking Senator Dayton's boycott of Iraqi Prime Minister Ayad Allawi speech.

In an attempt to help Minnesota Republican Watch, I have gathered the facts about Dayton's boycott of the speech: FACT: Senator Mark Dayton did not attend a joint session of congresss yesterday to listen to Allawi's speech nor did he watch it on TV.

It's just that simple.

|W|P|109604340454616211|W|P|THE FACTS: DAYTON MISSED THE SPEECH|W|P|minnesotademocratsexposed@hotmail.com9/24/2004 12:16:00 PM|W|P|Dawn|W|P|What's so funny about MRW is that they dont' allow readers to comment. Kinda like Mikey Moore's site.

Coincidence? You be the judge.9/24/2004 12:16:00 PM|W|P|Dawn|W|P|What's so funny about MRW is that they don't allow readers to comment. Kinda like Mikey Moore's site.

Coincidence? You be the judge.9/24/2004 12:20:00 PM|W|P|Minnesota Democrats Exposed|W|P|You are correct. I am not afraid of liberals posting on my blog. They can't challenge my facts.9/24/2004 12:42:00 PM|W|P|Bork Bork Cheese|W|P|Well, this is a fairly mediocre post. Of course Dayton didn't attend the speech. I had a Hot Pocket for breakfast. So what? Those two statements are simple facts, and without context and background they are meaningless. Your factual statement that Dayton did not attend the speech has no more importance than what I had for breakfast. And that you don't seem interested in explaining WHY Dayton's boycott of a murderous thug's speech is wrong tells me that you don't have much of an argument.9/25/2004 07:38:00 AM|W|P|Jeff|W|P|Bork Bork, you have entered the world of faith based reason where fact and logic are trumped by belief and repetition. A little distortion and even outright lying is acceptable when you are battling for values. Nuance is discouraged. I'm giving them the benefit of the doubt for now but suspect if they are asked too many difficult questions they'll roll out the censorship and banishment. Seen it too many times.9/26/2004 07:25:00 AM|W|P|Jerry|W|P|Sometimes small facts are as dangerous as small bits of knowledge based decisions.

How do you know that he did not have the speech recorded to review at a more opportune time?

Are you sure that such service is NOT available to the members of the Senate?

I would reasonably expect to learn that is the case.

So, is it really "just that simple?"9/26/2004 02:17:00 PM|W|P|Bork Bork Cheese|W|P|Something I missed first time around: You aren't really addressing the substance of MRW's post here. They aren't questioning the fact that Dayton did not attend the speech; rather, they're questioning Norm Coleman's statement that Allawi deserves respect. You didn't respond to their post at all.9/24/2004 07:53:00 AM|W|P|Minnesota Democrats Exposed|W|P|Senator Mark "Top Gun" Dayton refused to even watch Iraqi prime minister's speech on TV as he press staff said he would: "Sen. Mark Dayton (D-MN) said he planned to boycott Allawi's visit to Congress today. In a 9/22 conference call with reporters, Dayton called Allawi's scheduled speech a 'production' choreographed by the Bush administration and said that Allawi 'ought to be over there running his country.' Dayton lamented that members of Congress wouldn't be able to ask questions of Allawi during his appearance. He said he would like Allawi to shed some light on the Iraqi government's responsibility for security in the country.

Dayton spokesperson Chris Lisi said that Dayton would still watch Allawi's speech on TV.

" Source: The Hotline, September 23, 2004

But he was actually too busy to watch the speech:

"And Senator Mark Dayton of Minnesota was one Democrat who skipped it, calling it a, quote,'staged production by the Bush administration.'

Dayton also declined to watch it on TV.

He said Allawi shouldn't be in Washington to begin with, but quote, 'ought to be over there in Iraq running his country.'" Source: "Fox News", September 23, 2004

Dayton must have been working on his volleyball game. (get it?)

|W|P|109603835760261108|W|P|THE DAILY DFL DECEITS #11|W|P|minnesotademocratsexposed@hotmail.com9/24/2004 08:14:00 AM|W|P|Sipidation|W|P|I really hope the Democrats don't wonder why this state is moving to the right. This is an absolute disgrace.9/24/2004 12:12:00 PM|W|P|Dawn|W|P|Maybe Dayton was too busy getting fitted for his next 'adventure photo' - astronaut!

What a joke Dayton is. The people who voted this loser into office got what they deserved.9/26/2004 02:17:00 PM|W|P|Bork Bork Cheese|W|P|If this is the best thing you've got on Mark, I'm not sweating '06.9/26/2004 04:54:00 PM|W|P|Dawn|W|P|And Dayton has done what during his term?

Nothing. Not.A.Thing.9/24/2004 07:40:00 AM|W|P|Minnesota Democrats Exposed|W|P|A new CBS poll shows President Bush with a nine-point lead over John Kerry,

51%

to

42%

. |W|P|109603694631695748|W|P|NEW POLL AP: BUSH 51% - KERRY 42%|W|P|minnesotademocratsexposed@hotmail.com9/23/2004 06:32:00 PM|W|P|Minnesota Democrats Exposed|W|P|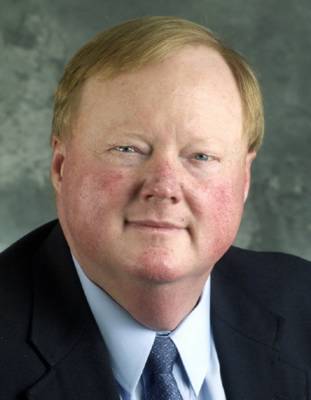 DFL Representative David Dill is fined $6,400 for
violating Minnesota campaign finance laws.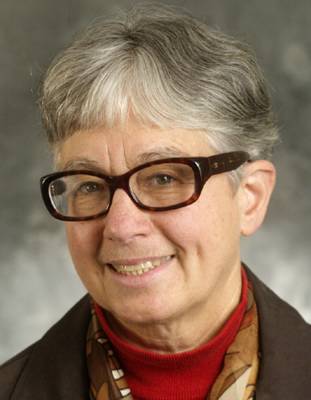 DFL Representative Phyllis Kahn pleads guilty to stealing
Representatibe Lynne Osterman's campaign literature.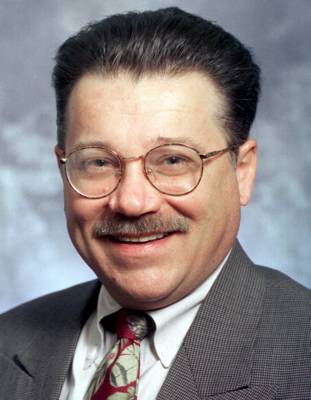 DFL Representative Tommy Rukavina pleads guilty to DWI.

The DFL sure has it's share of public officials that have been caught breaking the law this year. If you want to vote for the official DFL "lineup", just print a copy of this post for your reference on election day.

|W|P|109598955064494052|W|P|THE OFFICIAL 2004 DFL ELECTION "LINEUP"|W|P|minnesotademocratsexposed@hotmail.com9/28/2004 03:46:00 PM|W|P|MN Politics Guru|W|P|Ah, the politics of personal destruction. What would Republicans do without it?

It's too bad Dick "Sexual misconduct/Whoops-I-have-my-gun-in-the-airport" Borrell isn't running for re-election this year, isn't it?9/23/2004 01:09:00 PM|W|P|Minnesota Democrats Exposed|W|P|Congresswoman Betty McCollum voted today to allow the courts the right to remove

"under God"

from the Pledge of Allegiance.

McCollum's anti-pledge vote should be of no suprise to the residents of the 4th Congressional District, since in April of 2002, McCollum skipped the words "under God" while leading the full House of Representatives in reciting the Pledge of Alleginace.

This is the transcript from the "Fox Special Report with Brit Hume" on April 24, 2002:

"HUME: And now the most compelling two minutes in television, the latest from the "Wartime Grapevine."

Remember Betty McCollum, the first year house Democrat from Minnesota who skipped the words "under God" while leading the House of Representatives in the pledge of allegiance last week?

it went like this --

REP. BETTY MCCOLLUM (D), MINNESOTA:

And to the republic for which it stands, one nation indivisible with liberty and justice for all.

HUME:

Her staff explained at the time that she had swallowed at that moment

. Then they suggested she was distracted by directions coming from House floor staff. Now the Congresswoman says, in a guess column in "The St. Paul Pioneer Press," that she simply -- quote -- "paused as the words under God were spoken by the rest of the chamber. This wasn't an intentional omission of political, religious or revolutionary significance," she writes. "It was an innocent mistake."

No word on how she came to make the mistake and nothing about swallowing or distracting instructions from staff." But according to the Pioneer Press, McCollum was asked if she had a problem with the phrase

"under God"

: "It's not an issue," McCollum insisted. "I do say 'under God' when I recite the Pledge of Allegiance. I sang 'God Bless America' on September 11 on the House steps. I took an oath of office that said, 'So help me God.' For anyone to know all those things about me, and to misrepresent me, I find very sad." Source: Pioneer Press, August 16, 2002

Clearly the Pledge of Alligiance has too many words for Betty McCollum.

|W|P|109597222957630075|W|P|BETTY MCCOLLUM VOTES TO ALLOW EDITING OF THE PLEDGE OF ALLEGIANCE|W|P|minnesotademocratsexposed@hotmail.com9/23/2004 04:16:00 PM|W|P|Bork Bork Cheese|W|P|"Congresswoman Betty McCollum voted today to allow the courts the right to remove "under God" from the Pledge of Allegiance."

So?9/23/2004 05:53:00 PM|W|P|Minnesota Democrats Exposed|W|P|That fact you say "so?" is the problem.9/23/2004 06:02:00 PM|W|P|Bork Bork Cheese|W|P|My exposing friend, I do not believe there is any problem in me saying "so?"

Unlike certain folks, I actually trust our court system. And while there are often court rulings with which I disagree, I trust that in time a higher court will overrule those decisions, review its own decisions which I believe to be incorrect, or the people will amend our constitution on order to rectify the problem. And in the case of amendments I disagree with, I believe that in time, as we did with prohibition, the people will see the error of their ways and reverse their decision.

If the final decision on a pledge case was that "under God" must be removed, if the people believed that the ruling was unjust they would move to amend our constitution to reinsert that phrase into the pledge. And if an amendment effort was unsuccessful, that would tell me that the issue isn't as big as it is made out to be.9/23/2004 06:29:00 PM|W|P|Bork Bork Cheese|W|P|BTW, your complaint that McCollum voted to allow editing of the Pledge is quite silly, considering that your beloved "under god" was EDITED IN to the pledge years after it was first created.9/23/2004 07:17:00 PM|W|P|MN Politics Guru|W|P|With huge deficits, soldiers dying every day in Iraq, and not one single criminal conviction of a terrorist in the three years since 9/11, the possibility that a court may rule on "under God" in the Pledge of Allegiance is definitely the MOST important issue facing the U.S. today.

Why do Republicans hate America?9/23/2004 07:48:00 PM|W|P|Minnesota Democrats Exposed|W|P|I appreciate and respect your desire to have a discusion about the issues. But please don't say that Republicans hate America. I certainly don't think that McCollum hates America.

You may disagree with my post, but the logic is sound. McCollum is the poster child for removing "under God" from the pledge of alligeance.9/23/2004 09:51:00 PM|W|P|Sipidation|W|P|I'll be happy when I get my chance to vote against her.9/24/2004 08:22:00 PM|W|P|lloydletta|W|P|So will the Minnesota Republican Party be sending out this
mailer?Since when does this country stand for forced religion? The founding fathers came to this country to escape religious persecution.9/24/2004 09:05:00 PM|W|P|Minnesota Democrats Exposed|W|P|I just wish McCollum would be honest about her displeasure for the phrase "under God" rather than saying she was "swallowing" and couldn't say "under God"9/25/2004 09:57:00 AM|W|P|lloydletta|W|P|I'll agree with you on that. She should be defending the first amendment.

From the Wilmington NC Star Editorial:

Holy cow, what next?

Now the people of Arkansas and West Virginia know what the Republican National Committee thinks of them: that they're ignorant, stupid, prejudiced hayseeds who can be conned.

The GOP's national committee has acknowledged – without apology – that it sent mass mailings to those states warning that if "liberals" get elected, they might ban the Bible.

Perhaps the RNC is under the impression that people in West Virginia and Arkansas are incapable of reading the United States Constitution. Or perhaps that they are incapable of understanding the part that says, "Congress shall make no law respecting an establishment of religion, or prohibiting the free exercise thereof; or abridging the freedom of speech, or of the press …"

That would seem to cover printing Bibles and reading them out loud.

An official with the Southern Baptist Convention said "some people" might argue that reading the Bible is "hate speech." But he conceded that accusing Democrats of wanting to ban the good book "is probably stretching it a bit far."

"Stretching it a bit far" is one way to put it. Another might be "bearing false witness against thy neighbor."

Possibly the next mailing from the Republican National Committee will warn that if "liberals" get elected, they will seize first-born sons and bus them to racially integrated government schools where they will be forced to marry other little boys, worship the devil, drink fluoridated water, burn the flag – and learn French. EY: McCollum could have said what this editorial said.

The "under god" was inserted into the Pledge during the 50s - it wasn't in the original pledge. Why does pledging allegiance to the flag - and what it stands for (which is more important), also require pledging to the christian god?

I'm also wondering what you think of the mailing described in this editorial.9/26/2004 02:13:00 PM|W|P|Bork Bork Cheese|W|P|Exposer, your replies to your visitor's comments seem to consist entirely of whining and responding only to those posts which invite attacks.

I presented an argument against your post. I noted that the pledge was in fact edited to INCLUDE under god. MN Politics Guru questioned the significance of this issue. Yet you dismissed my arguments, and did not respond to Guru's. In fact, the only thing you reallyr esponded to was the part of Guru's post that invited a snarky attack.

lloydletta then made a post regarding an RNC mailing claiming that Democrats would ban the bible. Your next post in these comments was a bizarre non-sequiter in which you whine about McCollum refusing to state that she dislikes the phrase "under God," as if you know her true beliefs, when in fact all you have is speculation and the belief that, by virtue of being a Democrat, she is also a liar.

If you're going to put this stuff out there, and have comments on your blog, you should be prepared to respond to your visitors, not just dismiss their thoughts and respond only to whine and dish out cheap shots.9/23/2004 09:30:00 AM|W|P|Minnesota Democrats Exposed|W|P|State lawmaker Kahn pleads guilty to stealing campaign literature

MINNEAPOLIS (AP) _

State Rep. Phyllis Kahn pleaded guilty to theft on Thursday for stealing campaign literature.

Hennepin County District Judge Stephen Aldrich ordered Kahn to pay $200 in prosecution costs but agreed to defer any additional sentence for a year and dismiss the misdemeanor case then as long as Kahn has no similar violations. Kahn did not appear in court on Thursday, but pleaded guilty through her attorney. Kahn, a DFLer and 32-year legislative veteran, had already apologized to Republican House member Lynne Osterman for taking her campaign brochures from some New Hope doorsteps in July. Kahn replaced them with pieces from Osterman's DFL opponent, Sandra Peterson. Anoka County officials declined to prosecute Kahn on a charge of campaign tampering, but New Hope city attorney Steve Sondrall brought the misdemeanor charge. He said the sentence was appropriate

"because she was required to admit that she did something wrong.

We're talking about a piece of campaign literature that has a value of what _ a couple of cents? As thefts go, I wouldn't describe this as a heinous theft.'' The Osterman-Peterson race will be among the more hard-fought contests this fall in the battle for control of the House. Democrats are targeting seats in first-ring suburbs in their effort to win back the majority. Republicans have controlled the chamber since 1999 and had an 81-53 edge during the 2004 session. Source: Associated Press, September 23, 2004 |W|P|109595745063362066|W|P|STATE LAWMAKER KAHN PLEADS GUILTY TO STEALING CAMPAIGN LITERATURE|W|P|minnesotademocratsexposed@hotmail.com9/23/2004 07:25:00 AM|W|P|Minnesota Democrats Exposed|W|P|

Senator Mark Dayton's actions as Minnesota's senior U.S. Senator are an embarrassment.

Dayton has proudly announced that he will boycott the Iraqi premier's speech today.

According to the Star Tribune,

"Dayton described the speech as 'a production' staged by the Bush administration"

I guess we are to assume that Senator Dayton dressing up as a fighter pilot and allowing his picture to be taken as he sits in a jet like Tom Cruise in "Top Gun" is not "a production." (see picture below)

To be fair to Senator Dayton, I do agree with one statement he as made:

"I feel like I have failed in my assignment in Washington"

Source: Duluth Budgeteer News, September 28, 2003 |W|P|109595092463347995|W|P|THE DAILY DFL DECEITS #10|W|P|minnesotademocratsexposed@hotmail.com9/22/2004 08:13:00 PM|W|P|Minnesota Democrats Exposed|W|P|
Senator Mark Dayton trying on his fighter pilot Halloween costume.

This is what I call true leadership.

##

Dayton will boycott Iraqi premier's speech September 23, 2004 Sen. Mark Dayton, D-Minn., plans to boycott Iraqi Prime Minister Ayad Allawi's appearance before Congress today. Dayton described the speech as "a production" staged by the Bush administration and said that Allawi "ought to be over there running his country." Dayton made the remarks in a conference call with reporters Wednesday. Dayton said members of Congress should be able to question Allawi during his appearance but won't be allowed to do so. He said he would like to ask Allawi about the new Iraqi government's responsibility for policing and securing Iraq. Spokeswoman Chris Lisi said Dayton probably will watch the speech on television. Sen. Norm Coleman, R-Minn., who plans to attend Allawi's speech, said he was disappointed by Dayton's decision. "Even if one disagrees with American policy in Iraq, Prime Minister Allawi deserves to be accorded the respect of our attendance at his historic appearance before both houses of Congress," Coleman said. Source: Star Tribune, September 23, 2004

|W|P|109590919623328149|W|P|IT'S NOT LIKE HE WILL BE MISSED|W|P|minnesotademocratsexposed@hotmail.com9/22/2004 06:16:00 PM|W|P|Minnesota Democrats Exposed|W|P|

Feds probe ex-Rep. Jennings Former politician will be cleared, his attorney says

Federal agents are investigating whether former state Rep. Loren Jennings participated in a fraud scheme that contributed to a bank failure and improperly steered grant money to a company that recycled utility poles.

Several current and former state officials, as well as businessmen, told the Pioneer Press an investigator for the Internal Revenue Service questioned them about Jennings. Some also testified Tuesday before a federal grand jury in Minneapolis. Jennings, a Democrat-Farmer-Labor member from Harris, served in the state House of Representatives from 1985 until his defeat two years ago. He was chairman of the Regulated Industries and Energy Committee and a key player in two of the most controversial issues before the Legislature: expanded nuclear waste storage at Xcel Energy's Prairie Island nuclear power plant and a taxpayer-funded stadium for the Minnesota Twins. Jennings referred all questions to his attorney, Douglas Kelley, who said the former lawmaker is innocent and has cooperated fully with the investigation. "He is confident that when the legal process is complete and the facts are known, everyone will see he has done nothing wrong,'' Kelley said. Neither the U.S. attorney's office nor the IRS would confirm or deny that an investigation is under way. The probe involves Jennings' relationships with Northern Pole Inc. of Shafer and the Town and Country Bank of Almelund. Both firms were in Jennings' old legislative district and were headed by men whom his attorney described as friends. The connection between those two relationships is not clear. Northern Pole was the primary beneficiary of a change to the state's Conservation Improvement Program that Jennings guided through the Legislature in 1999. The change, which Jennings sponsored, added utility-pole recycling to the list of energy-saving activities that qualified for CIP grants. Under the program, utilities such as Xcel and Minnesota Power contribute part of their revenues to fund projects that are intended to save energy and reduce the need to build new power plants. The measure generated little discussion among his fellow lawmakers when Jennings brought it to them for their approval, according to a tape recording reviewed by the Pioneer Press of the committee session at which it was first introduced. But others following the legislation recalled recently that it fueled speculation about whether Jennings had a financial interest in Northern Pole. Kelley said Jennings and Northern Pole founder George Vitalis were close friends, but his client never was an owner, officer or employee of the company. He said Jennings' efforts were "not to help himself, but to help small businesses, especially those in his district.'' Shortly after the change took effect, Northern Pole applied to Minnesota Power in Duluth and Northern States Power Co., now Xcel, for a $500,000 grant to study how utility poles might be recycled, according to records filed with the state Commerce Department. Some were skeptical about the request, questioning how Northern Pole's plan would save energy and whether the money would be better spent on other projects. Gary Olson, president of Product Recovery Inc., argued in a letter to the state Commerce Department that the proposal was not innovative and would be a waste of money. Besides, Olson said, his own company already was making fence posts, mulch and other products out of utility poles. Commerce officials also objected to Northern Pole's proposal, saying it might be the only company picked to do the work and the plan provided no direct energy savings. But they said Jennings sent them a letter asking that it be approved anyway. Former Commerce commissioners Steve Minn and James Bernstein and another department staffer told the newspaper they each were interviewed by a federal agent as part of the investigation. They declined to elaborate on the nature of the questioning. Bernstein, however, told the Pioneer Press that Jennings raised the issue of the grant with him during a meeting on another matter in 1999. He said the lawmaker mentioned that the Commerce Department soon would be seeing a proposal for recycling utility poles and asked that staffers look on it favorably. "We made no promises, and he didn't ask for any,'' Bernstein said.

"But when a legislator says that, you know they are asking that you approve it.''

Despite their reservations, commerce officials signed off on the project in March 2000, clearing the way for Northern Pole to get the grant. About a year later, Northern Pole submitted a report to Minnesota Power concluding that its research failed to find a method for recycling utility poles in new, energy-saving ways. A spokesman for the utility said that marked the end of the project. A Minnesota Power spokesman confirmed that his company was recently contacted by federal agents as part of the investigation. An Xcel spokesman declined to comment. Details of the federal investigation remain sketchy, but there are indications it has been going on for more than a year. Marge Alden, a Shafer businesswoman and Vitalis' longtime partner in several other ventures, said the Northern Pole founder was arrested by federal authorities last year in connection with the Town and Country bank failure. Alden said Vitalis told her agents were trying to prove a financial link between Jennings and Northern Pole. Alden said Vitalis agreed to cooperate with the investigation. She said the plan called for Vitalis to wear a wire and meet with Jennings to get him to make incriminating statements, which the agents would secretly record. Soon after, Alden said, Vitalis was diagnosed with pancreatic cancer and died on Sept. 29, 2003. The meeting with Jennings never took place. Vitalis' daughter-in-law said Northern Pole no longer exists and an attorney for Vitalis did not return telephone calls seeking comment on the case. Jennings' relationship with the failed Town and Country Bank and its former chairman of the board John James is part of the federal investigation. James pleaded guilty to conspiracy to commit bank fraud and money laundering in September 2003 for his role in the bank failure. According to court documents, James provided loans to a developer who was in financial trouble and couldn't repay the money. But rather than foreclose on the loans or refuse to lend him more, James continued to authorize loans to the developer totaling more than $2.5 million. To cover the bad loans and circumvent banking regulations that prohibit banks from making excessive loans to one individual, James convinced others to pose on paper as the borrowers for new loans that were actually going to the developer or back to the bank, court records alleged. Jennings was one of those who posed as a borrower for such loans, according to his attorney, Kelley. After the developer failed to repay the money and the bank failed, he said Jennings and others were left on the hook for loans granted in their names. Kelley said Jennings was responsible for loans totaling $450,000. He said Jennings repaid the bank loan with money he borrowed elsewhere and is still paying that back. "Loren was helping a friend and a constituent he trusted,'' Kelley said. "The facts of the loan were misrepresented by John James as they were to many others. '' An attorney for James declined to comment on the case or on Jennings' role in the bank failure. State and federal investigators noticed the improprieties in April 2000, and the Commerce Department ordered it closed a few months later for insolvency. The bank was then reopened under the ownership of S&C Banco of New Richmond, Wis. James is awaiting sentencing on the plea agreement, pending his cooperation in the continuing investigation into the bank's insolvency, according to court records." Source: Saint Paul Pioneer Press, September 22, 2004 |W|P|109590222306387580|W|P|FORMER DFL LEGISLATOR BEING INVESTIGATED FOR POSSIBLE FRAUD|W|P|minnesotademocratsexposed@hotmail.com9/22/2004 01:20:00 PM|W|P|Minnesota Democrats Exposed|W|P|http://www.dflers.org has a post called

"Kerry hits a homerun on Iraq"

, which is refering to Kerry's speech on Monday where he unveiled his tenth position on Iraq.

But according to a Kerry supporter who was in the audience during his speech, he may have struck-out instead.

"Fifteen minutes into the speech I was thinking I need to get in there and do some heavy editing,"

says Catherine Wolcott, a supporter in the audience. "He just keeps repeating that stuff about the past and he needs to get to the future.

"I'm, like, panicking,"

Wolcott adds. "I look at the poll numbers and think where are we and where is Bush? We got to get higher up." Source: Washington Post, September 22, 2004 |W|P|109588504766859622|W|P|KERRY AT THE PLATE|W|P|minnesotademocratsexposed@hotmail.com9/23/2004 11:41:00 AM|W|P|Dawn|W|P|I think the DFL is beyond 'panic' at this point.9/22/2004 07:57:00 AM|W|P|Minnesota Democrats Exposed|W|P|

Yesterday I had a

post

about second congressional district candidate Teresa Daly's campaign manager being caught in a lie over a previous campaign contribution Daly made to then candidate John Kline.

In the last week, Daly's campaign has tried to accuse Kline's campaign of using questionable campaign tactics. In an attempt to have some fun at Daly's expense, I copied a press release Daly issued on the tactics of John Kline's campaign and I replaced references to Kline's campaign with Daly's campaign.

This little exercise shows how easily you can use Daly's words against her.

##

[Daly]

Starts Fall Campaign with Sleazy, Desperate Attacks Untruthful

[campaign manager]

Resembles Smear Efforts of Past Elections (ST. PAUL) – With less than seven weeks before Election Day,

[Teresa Daly]

has started the fall campaign with negative, smear attacks. In the last

[week]

,

[Teresa Daly]

and

[her]

campaign has attacked Second Congressional District

[Congressman John Kline's]

character and

[lied to the people of the Second Congressional District].

[Daly's campaign manager's tactics]

resembles the same desperate, smear tactics

[Bob Decheine]

used in

[Bill Luther's]

2002 bid for Congress against then

[candidate John Kline]

. In that case,

[Decheine encouraged DFL activist Sam Garst to file under the "No New Taxes" Party in an attempt to draw votes away from Kline.]

That

[tactic]

resulted in

[Bill Luther losing to Kline]

.

|W|P|109586442434590992|W|P|THE "DALY" DFL DECEITS #9|W|P|minnesotademocratsexposed@hotmail.com9/21/2004 06:34:00 PM|W|P|Minnesota Democrats Exposed|W|P|
Al Franken's temper and rage is captured in this picture taken

at the

Republican National Convention in New York.

Voters like Coleman over Franken

Humorist and liberal talk-radio host Al Franken's first satirical book was "I'm Good Enough, I'm Smart Enough, and Doggone It, People Like Me!"

They may like you, Al, but Minnesotans are not yet ready to elect you to the U.S. Senate.

A new poll shows that if Franken were to challenge U.S. Sen. Norm Coleman in 2008,

the Republican incumbent would crush Franken like one of the bugs

Franken used to flatten on "Saturday Night Live" during an infamous skit 30 years ago about the supposed indestructibility of cockroaches. Asked for whom they would vote in the 2008 Senate election,

57

percent of likely Minnesota voters picked Coleman, while

29

percent supported Franken, according to a Pioneer Press/Minnesota Public Radio poll conducted Sept. 11 through 14. The poll had margin of error of 4 percent.

"I'm not panicked. I still have four years and 43 days,"

Franken said Monday. He's still considering challenging Coleman, he said, "but as my media adviser told me to say, one race at a time." This year, he's trying to help Democratic presidential candidate John Kerry. Coleman declined to comment, Tom Steward, the senator's communications director, said with a smile. The best-selling author, comedian and host of "The Al Franken Show" was born in New York City but grew up in Albert Lea, Minn., and St. Louis Park. Currently a New York resident, he has said he would move back to Minnesota if he decides to run. The poll "isn't completely frivolous," said Carleton College political science professor Steven Schier. It's a snapshot of what Minnesotans think of Coleman and his possible challenger. It's good news for Coleman or any other incumbent when more than 50 percent of voters favor re-electing him, Schier said. What does the poll say about Franken?

"To know him is not to love him,"

he said. "Even though Franken is not faring well in this race, I still think he's doing better than Michael Moore," he added. The poll results were heart-warming to Sarah Janecek, a lobbyist and Republican co-editor of the newsletter "Politics in Minnesota," whom Franken criticized in his latest book, "Lies, and the Lying Liars Who Tell Them." "As one of Al Franken's lying liars, I couldn't be more delighted that the guy couldn't even crack 30 percent," Janecek said. Her Democratic co-editor, D.J. Leary, said that running a trial heat on the 2008 Senate race this early is legitimate, "as long as you include other possibilities like Rex, the Wonder Horse." Source: Pioneer Press, September 21, 2004 |W|P|109581608702910242|W|P|DOGGONE IT, PEOPLE DON'T LIKE YOU|W|P|minnesotademocratsexposed@hotmail.com9/21/2004 02:20:00 PM|W|P|Minnesota Democrats Exposed|W|P|

Give this man a raise!

##

Daly Campaign Caught in Lie Burnsville – In defending Teresa Daly's flip flop on her support for John Kline's race for Congress in 2002,

Daly Campaign Manager Darin Broton has been caught in a lie.

Broton was quoted by the Associated Press as saying that Daly wrote her check to the Kline Campaign prior to attending an event for Congressman Kline with Majority Leader Tom Delay. Broton then said that after the event Teresa Daly was

"so turned off by their hateful rhetoric that she voted for Democrat Bill Luther instead."

Associated Press, Sep 21, 2004

Yet financial records released by the Kline Campaign show that Daly wrote her check to the campaign 16 days after the August 1st event she attended. In fact Daly wrote the check for another Kline Campaign fundraiser she attended.

Teresa Daly has now admitted that even after she decided to vote for Bill Luther, she continued to attend events in support of Congressman Kline. This [is] further proof that Daly tried to advance her personal and political career by networking with GOP donors, even though she was supporting DFL candidates. "What does this say about her personal values and personal ethics that she would continue to attend fundraising events for Congressman Kline after supposedly deciding to vote for Kline's opponent," said Diana Bratlie, Kline for Congress Campaign Coordinator. ### If you would like to send Darin Broton a

"thank you note"

for the dumbest political play of week/month/year (you decide), please click here for the address. |W|P|109580276944667936|W|P|LIAR, LIAR, PANTS ON FIRE.|W|P|minnesotademocratsexposed@hotmail.com9/21/2004 11:55:00 AM|W|P|Minnesota Democrats Exposed|W|P|
In a previous post, I wrote about how the DFL was linking to the forged CBS documents. Now that CBS had admited the documents were forged, the DFL should immediately remove the links and stop spreading lies.

UPDATE: Almost 24 hours have passed since CBS apoligized for using these documents in their story about President Bush's military service, but the DFL still has them on their website.

|W|P|109573396758099679|W|P|DFL DOCUMENT WATCH: WHEN WILL THE DFL REMOVE THE FORGED CBS DOCUMENTS FROM THEIR WEBSITE?|W|P|minnesotademocratsexposed@hotmail.com9/26/2004 02:30:00 PM|W|P|Bork Bork Cheese|W|P|The documents and links are gone. I assume you will be correcting this post.9/27/2004 08:50:00 AM|W|P|Jeff|W|P|An interesting irony is that the story that CBS bumped in order to get the "forged documents" on the air was also about forged documents, the forged report "proving" that Iraq was seeking yellow cake from Niger. The Pres. put forth those "forged" documents in order to sell his illegal war and now here we are. Rather and CBS have apologized but the Pres. is still touting the wonders of the new Iraq, much to the wonder of the intelligence community, a good portion of the military and the well-informed public. Somebody was lying and people are still dying.9/21/2004 08:26:00 AM|W|P|Minnesota Democrats Exposed|W|P|CONGRESSMAN COLLIN PETERSON ON JOHN KERRY: "

'He's not popular in my district,'

Peterson said, flatly.

'He's

against snowmobiles, against ethanol.

He voted twice to get rid of the sugar program.' The district is Republican-leaning, Peterson said, and right-leaning on such things as guns, abortion and gay rights. 'I've got to have something. Something I can campaign on,'" Source: Grand Forks Herald, September 17,2004 |W|P|109578054003086968|W|P|WITH FRIENDS LIKE THIS, WHO NEEDS ENEMIES?|W|P|minnesotademocratsexposed@hotmail.com9/21/2004 07:32:00 AM|W|P|Minnesota Democrats Exposed|W|P|

In a previous

post

, I wrote about the DFL's false claim of party unity. Again I offer more evidence.

Please read this post from

Democratic Underground

:

"Verdict on the Kerry campaign in MN?

Paying for lawn signs. Waiting for lawn signs. Reinventing the wheel on the precinct and county level. Sending in kids from Brooklyn to run the campaign in rural MN. It seems to me there's a lot that the campaign should be doing, but I've gotten some resistance on the county level here and am feeling frustrated.

It's not big stuff -- getting their shit together on the lawn signs, dispensing with the stupid P.U.C.K. crap, etc.I realize this is kind of a trolly post, so I apologize. How do you all feel about the campaign workings?"

and

"I know many people who were quite enthused during the primaries,

but have been very disappointed with Kerry's positions on many issues, particularly the Iraq war.

Many of those folks will still be voting for Kerry, but they are not as actively involved in Kerry's campaign as they were in the other candidates'. Also, many of them have focused on local races for state house or Congress. Or else they're doing voter registration for new voters.

Kerry never had much of an organization on the ground in MN before the caucuses,

so they've had to depend mostly on the existing DFL infrastructure, which has been in pretty sorry shape for the last four years."

Again, still think the DFL is a unified party?

|W|P|109577790112598528|W|P|THE DAILY DFL DECEITS #8|W|P|minnesotademocratsexposed@hotmail.com9/20/2004 06:19:00 PM|W|P|Minnesota Democrats Exposed|W|P|
Picture of the protest at the Star Tribune today.

It was a great protest at the Star Tribune's headquarters today. The protesters tried to invite Rob Daves to come down and talk with them about his polling methods, but they were told he was

"out for the day."

|W|P|109572957419463553|W|P|PROTEST AT THE STAR TRIBUNE|W|P|minnesotademocratsexposed@hotmail.com9/21/2004 10:35:00 AM|W|P|pinkmonkeybird|W|P|I was pleased with the turnout and composure of this protest.
We got our message out. WCCO Channel 4 broadcast coverage at 6 pm.
The Strib refuses to pull its polls until after the election (due to unfair skewing and and unanswered questions of process) as we demanded.9/20/2004 07:05:00 AM|W|P|Minnesota Democrats Exposed|W|P|
A group of concerned citizens will be gathering outside the Star Tribune's headquarters at 12:00 P.M. to 1:00 P.M. on Monday (Sept. 20) to protest their polling methods and their most recent poll which shows John Kerry with a nine-point lead over President Bush. UPDATE: Please contact Chris Tiedeman at (612) 834-1919 or by e-mail for press comments and protest details.

UPDATE: Chants for Today's Protest:

1-2-3-4 Send Rob Daves out the door!

5-6-7-8 His polls are in-acc-u-rate!

9-10-11-12 They belong up on the shelve!

Hey hey!

Ho ho!

MN Poll has got to go!

(repeatedly, with the largest possible crowd in unison)

What do we want? Immediate suspension of the Minnesota Poll!

When do we want it? Now, and until after the election is over! 3-4-5-6-7-8-9 Your poll is biased every time!

4-5-6-7-8-9-10 Let's start this all over again! Star Tribune like CBS Makes up lies! Confess! Confess!

Click here to view the Republican Party of Minnesota's analysis on the Star Tribune's polls.

|W|P|109562541465889758|W|P|UPDATE ON PROTEST AT THE STAR TRIBUNE|W|P|minnesotademocratsexposed@hotmail.com9/20/2004 09:52:00 AM|W|P|'yeti|W|P|Ummm... does anyone want to explain why having polls that show the dems ahead is a horrible thing for republicans? Wouldn't that just encourage righties to work harder and give lefties a false sense of security?

Or did I not get the memo and you're just looking for a public forum to make fools of yourselves and attempt to count to twelve?9/20/2004 02:59:00 PM|W|P|pinkmonkeybird|W|P|As they say in the military, if you're taking flak you're probably on target. Brian is providing flak.
Thanks for getting the initial word out on this protest, MNDE. We got some media splash today. The Strib prolly is getting the idea that accountability is the order of the times.9/20/2004 05:15:00 AM|W|P|Minnesota Democrats Exposed|W|P|Minnesota Republican Watch is apparently asleep at the wheel. Earlier this month, they had a post which complained about the Senate District 42 Republicans claiming the CBS/60 Minutes documents are fake. "Senate District 42 Republicans are claiming that documents produced by CBS News/60 Minutes regarding President Bush's military service are fake." Source: Minnesoat Republican Watch But according to today's New York Times

"CBS News would most likely make an announcement as early as today that it had been deceived about the documents' origins."

I assume Minnesota Republican Watch will correcting their previous post. |W|P|109568712118615901|W|P|THE DAILY DFL DECEITS #7|W|P|minnesotademocratsexposed@hotmail.com9/20/2004 04:42:00 PM|W|P|Dawn|W|P|Don't hold your breath....9/26/2004 02:27:00 PM|W|P|Bork Bork Cheese|W|P|So, why didn't you include this part of MRW's post in your little exposé: Evidence for both sides still needs to be sorted out and further analyzed. We are not yet ready to say that these documents are or are not forged; SD42 Republicans should do the same and stop promoting these unproven allegations as fact.And why didn't you mention the Time article which said the same thing as MRW? And why didn't you say anything about SD42's ridiculous claim that CBS forged the documents?

I really don't see what MRW has to correct here. At the time their post was made, fact is that the document's legitimacy was still in debate.9/19/2004 05:32:00 PM|W|P|Minnesota Democrats Exposed|W|P|"With just 44 days to go before voters cast their ballots,

President George W. Bush continues to hold a slim lead over Senator John Kerry (46%-43%),

according to a new Zogby America poll. The telephone poll of 1066 likely voters was conducted from Friday through Sunday (September 17-19, 2004). Overall results have a margin of sampling error of +/-3.1%." Source: Zogby |W|P|109564084946164889|W|P|NEW ZOGBY POLL: BUSH 46% - KERRY 43%|W|P|minnesotademocratsexposed@hotmail.com9/19/2004 08:21:00 AM|W|P|Minnesota Democrats Exposed|W|P|
Photo credit: Gigi B. Rudd

This picture was sent to me with the following message:

"Another Bush/Cheney sign defaced by the "party of inclusion" and supporters of the 1st Amendment. This one is located on Northwest Blvd and 55th Ave N in Plymouth, MN.

Things that make you say hmmm…A burley member of the International Union of Painters and Allied Trades rips up a little girl's sign, then this sign is defaced with paint…coincidence???"

I couldn't agree more.

Minnesota Democrats Exposed is offering a reward for information leading to the arrest of the indivuduals responsible for the vandalism to this sign. |W|P|109560728476882946|W|P|ANTI-BUSH VANDALS STRIKE AGAIN!|W|P|minnesotademocratsexposed@hotmail.com9/19/2004 10:06:00 AM|W|P|Bork Bork Cheese|W|P|Mitch says: There's something fishy about the torn sign story.9/19/2004 10:43:00 AM|W|P|Dustoff|W|P|The sign was lust replaced with a nice new one...also, if you drive past at night the sign is lit up with flood lights -- it looks pretty cool.9/20/2004 10:32:00 AM|W|P|Jeff|W|P|On the matter of the burley member of IUPAT see the following:

http://www.truthout.org/docs_04/091804X.shtml9/20/2004 07:58:00 PM|W|P|Dawn|W|P|Nice try with the link to the lefty site Jeff. That one's already been debunked.

Next!9/20/2004 11:33:00 PM|W|P|Jeff|W|P|Debunked? Please enlighten me.9/22/2004 10:01:00 AM|W|P|Jeff|W|P|Dawn, in all due respect, I wish you would explain your claim that something was "debunked". The whole website? Part of the website? The claim that the joker involved in the "crying child media event" had been involved in three other such media events? Can you be more specific? The claim that the claim comes from a "liberal" site is, unfortunately, not enough. Liberals lie. Conservatives lie. There has to be some other "higher" standard invoked on all this dirty stuff. I'm still waiting.9/23/2004 09:58:00 AM|W|P|Jeff|W|P|I'm sorry to keep harping on this but I too was a victim of sign desecration. Last year my "NO WAR IN IRAQ" sign was cut into pieces and thrown into the street. I suspect Republican thugs. I picked up the pieces and rehung them in a disorganized pattern that was lauded by neighbors as being a powerful statement. I suggest you do the same. Wear your desecrated signs as an honorable tribute to free speach in America and a thumb in the nose of those who would squelch it.

Otherwise, I'd still like to know how anything was "debunked" in this matter.9/26/2004 02:22:00 PM|W|P|Bork Bork Cheese|W|P|Dawn, Dawn, we're still waiting. I'm not afraid to admit that I'm wrong, but you're going to need to give us all a link to this debunking you mentioned if you want us to believe it.9/18/2004 12:31:00 PM|W|P|Minnesota Democrats Exposed|W|P|
This is a picture of Teresa Daly's website before yesterday's press conference where she complained about "sleaze tactics and dirty politics." Teresa Daly has since changed the front page of her website to hide "sleaze tactics and dirty politics" and the picture of "Dougie the Debate Duck."
"Dougie the Debate Duck"

As I discussed yesterday, Teresa Daly had a press conference were she complained about "sleaze tactics and dirty politics."

Daly was responding to a mailing that highlighted a comment she made to former City Council member Deborah Moran. Moran signed an affidavit which claims Daly told Moran that "it doesn't pay enough," as her reason for not running for the state house or senate instead of Congress.

Daly is apparently concerned about "sleaze tactics and dirty politics" coming from her own campaign. That is why she has suddenly altered her negative website after her press conference.

Acting as if the press conference and the changing of her website were not enought, Daly has the nerve to post this quote on her website:

"When I entered the race for Congress in January, I was expecting a rigorous debate about the issues Minnesota's families cared about," said Daly. "Instead, I have had the opportunity to witness the sleaze and dirty politics that Minnesotans hate."

Well Teresa, Minnesotans have had the opportunity to "witness the sleaze and dirty politics that Minnesotans hate" and it is coming from your own campaign.

|W|P|109553586899138795|W|P|THE "DALY" DFL DECEITS #6|W|P|minnesotademocratsexposed@hotmail.com9/19/2004 07:13:00 AM|W|P|Dustoff|W|P|DFLers sure do like their street performances - maybe she should try a giant paper-mâché figure.9/19/2004 07:27:00 PM|W|P|lloydletta|W|P|Oh give me a break.... why not talk about the policy differences between Kline and Daly..... As far as the Duck the debates figure - that's kind of funny.... It's not viscious. Kind of like Kerry the flip flopper at the state fair.9/19/2004 07:39:00 PM|W|P|lloydletta|W|P|I checked Daly's page - and this picture is still up - just not on the front page.

http://www.dalyforcongress.com/index.php?topic=DalyHeadlines

What's sleazy about using humor to urge a candidate to a public debate? This is what the webpage says?

*****************************************
Dougie, the Debate Duck, will be in a neighborhood near you. Congressman Kline has already ducked out of one debate and won't agree to several others in Burnsville, Savage, and Rosemount. At an event in Lakeville on Friday, September 10th, Kline said he has agreed to eight debates and they are on his website.

Too bad this isn't true since only four debates are on his calendar.

If John Kline will not talk about his record, help Teresa expose his voting record and past comments by donating today.

*************************************
Now if this isn't true, the Kline campaign should call her on it.9/20/2004 04:44:00 PM|W|P|Dawn|W|P|I looked at Kline's site, and he has 8, yes 8 debates on his calendar.

Guess Daly's staff hasn't caught up with the 'new math' yet.9/17/2004 11:19:00 PM|W|P|Minnesota Democrats Exposed|W|P|
Map to Star Tribune's office (425 Portland Avenue) in Minneapols.

State GOP wants Star Tribune to suspend poll Star Tribune

State Republican Party Chairman Ron Eibensteiner called Friday for the Star Tribune to suspend its Minnesota Poll until after the Nov. 2 election, saying the poll is

"fatally flawed."

The newspaper declined to do so. "Our polling methodology is public and well-established, and the paper will continue to poll, report our results and publish other polls," Star Tribune Editor Anders Gyllenhaal said. "We will not be taking direction from any political party on polling or news judgment."

Last week, Eibensteiner called for the newspaper to fire its pollster for what he said was years of overrepresenting Democrats and underrepresenting Republicans in the Minnesota Poll. Days later, a new Minnesota Poll of likely voters showed Democratic presidential challenger Sen. John Kerry leading President Bush among likely voters, 50 percent to 41 percent.

Since that poll was released, three others have shown a much smaller gap.

A CNN-Gallup Poll on Minnesota released Monday shows the race as a tie here, while a Minnesota Public Radio-Pioneer Press poll produced by the Mason Dixon research firm shows Bush ahead by two percentage points, 46 to 44.The latest poll is that of Strategic Vision, a Republican-oriented national poll of likely voters that shows Kerry ahead in Minnesota by three percentage points, 48 to 45.

Eibensteiner said Friday that the other polls

"are one more piece of damning evidence showing that the Minnesota Poll is flawed and failing the voters of Minnesota."

Gyllenhaal said the variation in polls "suggests how much volatility there is in this campaign."

The controversy will be taken to the streets outside the Star Tribune's Minneapolis offices, according to a Web site called

"Minnesota Democrats Exposed,"

which has announced a protest of the newspaper's polling methods. Republican officials alerted the newspaper to the planned demonstration by "concerned citizens" at noon Monday but said they are not involved in it.

Last week Gyllenhaal defended the poll's methodology, calling it "one of the most respected and accurate polls in the country for more than half a century." He branded the party's demand that the newspaper fire its longtime pollster, Rob Daves, a personal attack that was "shameful and misdirected." Source: Star Tribune, September 18, 2004 |W|P|109548839573329238|W|P|THE STAR TRIBUNE REPORTS ABOUT PLANNED PROTEST AT THE STAR TRIBUNE|W|P|minnesotademocratsexposed@hotmail.com9/18/2004 12:57:00 AM|W|P|pinkmonkeybird|W|P|Congratulations MNDE.
Here is the link to the Strib story.
http://www.startribune.com/stories/587/4987346.html

I am quite surprised the Strib should have mentioned the address of a rallying point for a protest against their offices, that being this very blog. Such a brazen action is commensurate with proclaiming, "Bring it on!"

Shall we? It seems that the ante has been upped. A more convincing statement must be realized than a mere couple dozen Bush supporters.
Have we got people making giant puppets?9/18/2004 08:43:00 AM|W|P|Mark|W|P|Before people bitch about stuff, I wish people would get a clue and try to learn first. If you get down to it, and REALLY look at the Strib MN poll, you'll find their methodology is flawless. Get a clue, study some statistics. Sheesh.9/18/2004 08:57:00 AM|W|P|Minnesota Democrats Exposed|W|P|The one who needs to study is you. The Star Tribune's polls are flawed.9/17/2004 01:02:00 PM|W|P|Minnesota Democrats Exposed|W|P|Shot in the Dark

has a great post on the face of the DFL.

|W|P|109545142434691893|W|P|THE FACE OF THE DFL|W|P|minnesotademocratsexposed@hotmail.com9/19/2004 08:05:00 PM|W|P|lloydletta|W|P|This was a scam:

http://www.captainsquartersblog.com/mt/archives/002534.php

This father has a history of doing this - and the union "thug" looks alot like Parlock's sons.

Mitch Berg did a correction which linked to Captain Ed.9/17/2004 07:57:00 AM|W|P|Minnesota Democrats Exposed|W|P|

DFL congressional candidate Teresa Daly is having a press conference at 11:00 A.M. to complain about the campaign tactics of Congressman John Kline.

What makes this so funny is that Teresa Daly has become of the

"Janet Robert"

of the 2004 election. Janet Robert was Congressman Kennedy's 2002 opponent and she ran the most negative political campaign in Minnesota history.

Daly has held the most press conferences attacking her opponent than any other candidate in Minnesota this year.

If you visit Daly's website,

you see a picture of someone in a duck costume called "Dougie the Debate Duck."

The duck is apparently in reference to Kline's agreement to certain number of debates. Her website is filled with attacks against Congressman Kline.

Teresa Daly should get out of the duck costume and clean up her own campaign before she complains about the tactics of Congressman John Kline.

|W|P|109543393802948960|W|P|THE "DALY" DFL DECEITS #5|W|P|minnesotademocratsexposed@hotmail.com9/17/2004 01:52:00 PM|W|P|Dawn|W|P|A guy in a duck suit? How pathetic. Is that the best she can do? Hey Terry - maybe you should recheck his calendar - I counted eight (8) debates listed between September and October. Must be the new math that the DFL is using these days...

She's endorsed by Planned Parenthood's Action Fund? How much is she getting from MoveOn/Soros?9/19/2004 07:43:00 PM|W|P|lloydletta|W|P|I found the duck funny.... But if Kline isn't ducking debates, then Daly should moveon to something else.9/16/2004 03:26:00 PM|W|P|Minnesota Democrats Exposed|W|P|

A group of concerned citizens will be gathering outside the

Star Tribune's

headquarters at 12:00 P.M. to 1:00 P.M. on Monday (Sept. 20) to protest their polling methods and their most recent poll which shows John Kerry with a nine-point lead over President Bush.

Click

here

to view the Republican Party of Minnesota's analysis on the Star Tribune's polls.

|W|P|109537407584238890|W|P|PROTEST AT THE STAR TRIBUNE|W|P|minnesotademocratsexposed@hotmail.com9/16/2004 10:03:00 PM|W|P|redhairblueface|W|P|Did you know that everytime someone in Mexico flushes the toilet, a blog like this one ends up in America?9/17/2004 07:41:00 AM|W|P|Minnesota Democrats Exposed|W|P|This is the best burn I have ever received.9/17/2004 09:41:00 AM|W|P|pinkmonkeybird|W|P|MNDE.
I hope you will call in to the Northern Alliance Radio Network program tomorrow, Saturday the 18th to discuss this protest.
www.northernallianceradio.com

Mitch Berg asks that you phone during either the first or the third hour.9/17/2004 07:03:00 PM|W|P|MN Politics Guru|W|P|Can somebody explain why the Republicans are throwing a hissy fit over this instead of, say, registering voters or doing something else constructive to motivate their voters? Is it some pathological thing in Republicans that makes them want to control everything in the world, or are they just out of ideas?

Frankly, anybody who pays serious attention to polls is an idiot. The only one that matters happens on the first Tuesday after the first Monday in November. I hope Republicans spend most of their time whining between now and then, though, instead of actually making an argument that they deserve to win an election.9/16/2004 11:53:00 AM|W|P|Minnesota Democrats Exposed|W|P| The DFL is making my job too easy. In a previous post, I wrote about how the DFL and the Kerry campaign were complaining about scripted events organized by the Bush-Cheney '04 campaign.

Over the past few weeks, the DFL has been accused of being a party with no postive agenda and focused on anti-Bush tactics rather than pro-Kerry activities.

Examples:

#1 #2 #3 #4 #5

I could have kept going, but I stopped at #5.

Apparently the DFL has started to get the message, because in an email to supporters announcing protests of President Bush's visit to Minnesota today, they asked for only

"postive, respectful signs"

at the events. ##

Email:

Come join Kerry-Edwards supporters tomorrow to tell George W. Bush that he is taking America and Minnesota in the wrong direction.

Please wear your Kerry-Edwards shirts and bring Kerry-Edwards signs and any other positive, respectful signs that you have made.

St. Cloud What: Kerry-Edwards RallyWhen: 7:00 a.m.Where: Veterans Drive and 44th Avenue

Blaine What: Kerry-Edwards RallyWhen: 9:00 a.m.Where: Blaine Soccer Complex, 105th Avenue and Radisson

Rochester What: Kerry-Edwards RallyWhen: NoonWhere: Peace Plaza, 1st St & 1st Ave SW If you have any questions, please contact the Kerry-Edwards Victory 2004 Office at 651-647-5024.

|W|P|109535743096106356|W|P|THE DAILY DFL DECEITS #4|W|P|minnesotademocratsexposed@hotmail.com